About
Benjamin van de Wetering was born into a family of craftworkers with his father being a cabinet maker and his uncle a trade bookbinder.
He went to art school in the Netherlands to study illustration and book design but was more interested in the origins and the craft of the book rather than a design object. He went to study hand bookbinding and subsequently book and paper conservation at the 'Opleiding Restauratoren' now part of the University of Amsterdam.
Before the turn of the millenium he moved to Ireland and start conservation work on the Chancery Pleadings on behalf of the National Archives. His wife Ineke Scholte moved after him to Ireland where they set up The Ox Bindery offering ICRI accredited conservation services to public and private clients.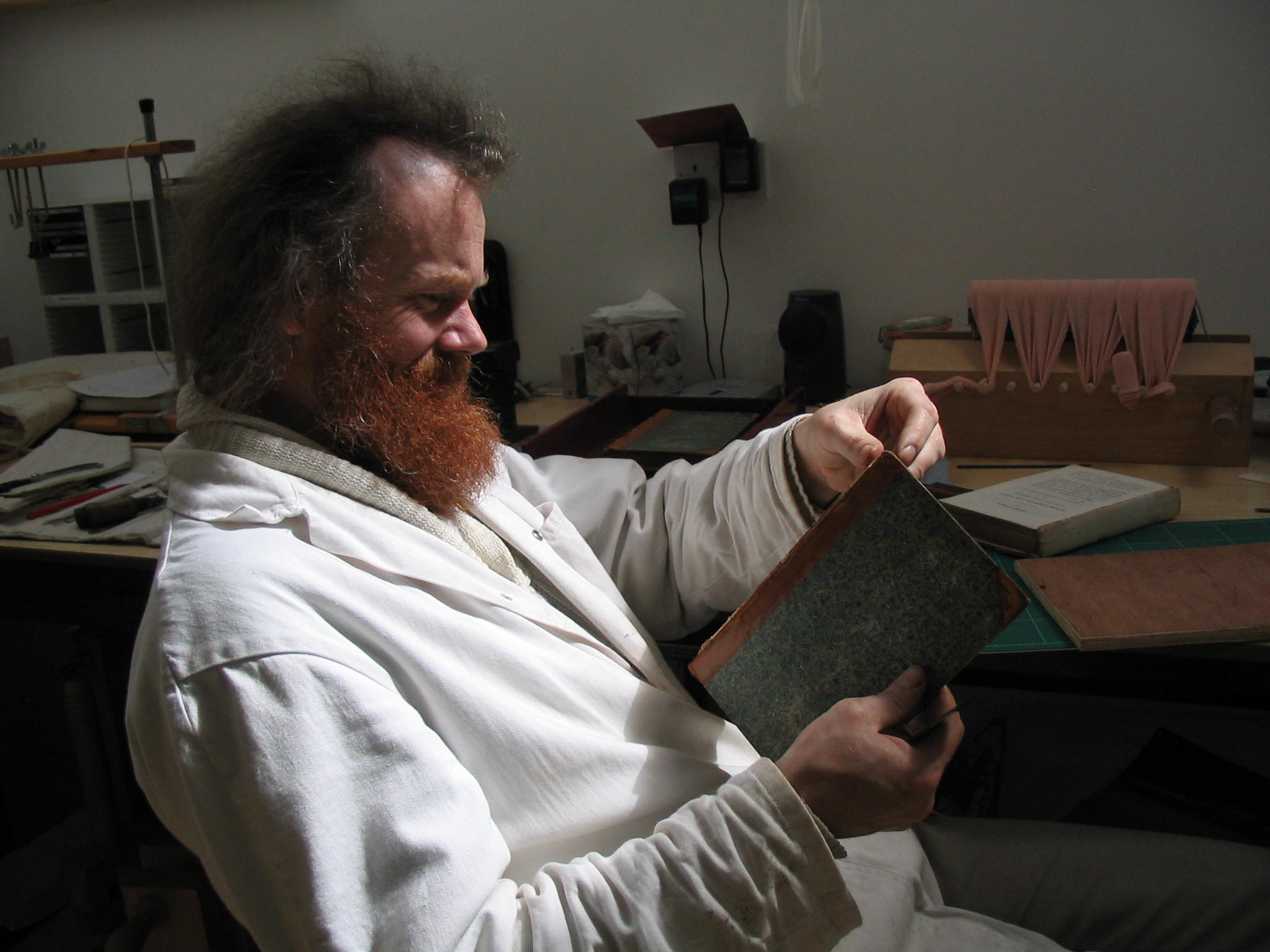 Benjamin:
As a conservator you get an exclusive insight into the binding structure and the characteristics of the hand bound book. A long standing tradition that now is almost gone. While I conserve items from the past I am not ready to consign a tradition, my tradition to that past. Learning from the old I recreate new bindings. People are also welcome to attend one of our bookbinding courses and tiptoe in the bookbinding tradition themselves